Fitbit, in collaboration with its parent company Google, has officially unveiled its latest fitness tracker, the Fitbit Charge 6. This device is the successor to the popular Fitbit Charge 5, and it comes packed with a range of features designed to help you track your health and fitness. In this review, we will explore the key aspects of the Fitbit Charge 6, highlighting what makes it unique and how it compares to its predecessors.
Difference between the Fitbit Charge 6 and the Fitbit Charge 5:
| Specification | Fitbit Charge 6 | Fitbit Charge 5 |
| --- | --- | --- |
| Price | $160 | $150 |
| Design | Similar appearance, physical button on Charge 6. | Similar appearance with button on Charge 5. |
| Software | Smartwatch features, Google Maps, 40+ exercise modes. | Simple Fitbit software, limited exercise modes. |
| Health & Fitness | Improved accuracy, 60% more accurate heart rate monitor. | Accurate health and fitness tracking. |
| GPS | Built-in GPS on Charge 6. | Built-in GPS on Charge 5. |
| Battery Life | Up to 7 days. | Up to 7 days. |
| Upgrade Consideration | Significant if you want more exercise modes and better heart rate accuracy. | Minimal if you already own Charge 5. |
| Best Choice | Charge 6 if you want the latest features and long-lasting accuracy. | Charge 5 if you're content with your current tracker. |
Design and Features
The Fitbit Charge 6 maintains a design that closely resembles its predecessor, the Charge 5. It boasts an AMOLED color display with an optional always-on mode, making it easy to view your stats at a glance. Notably, it uses the same bands as the Charge 5, which is great news for existing Charge 5 users looking to switch. Another welcome change in design is the return of a physical button, a feature missed by many Charge 5 users. This physical button on the left side provides a more tactile and user-friendly experience.
Improved Heart Rate Tracking
One significant improvement in the Fitbit Charge 6 is its heart rate tracking during vigorous activities. Fitbit and Google claim that their new heart rate algorithm is up to 60% more accurate compared to the Charge 5. This enhanced accuracy will be particularly valuable for users engaging in high-intensity workouts, such as interval training, spinning, and rowing. It's important to note that the accuracy of heart rate tracking is a crucial factor for fitness enthusiasts, and it's promising to see Fitbit's commitment to improvement in this area.
Heart Rate Broadcasting
The Fitbit Charge 6 introduces a groundbreaking feature in the Fitbit lineup: heart rate broadcasting. This feature allows the device to connect to compatible exercise equipment or apps via Bluetooth, enabling real-time heart rate data to be viewed live on another device during your workout. This level of connectivity is confirmed for exercise equipment from major brands such as iFit, Nordic Track, Peloton, Concept 2, and Tonal. Heart rate broadcasting is a significant step toward making fitness tracking more integrated and effective.
Additional Exercise Modes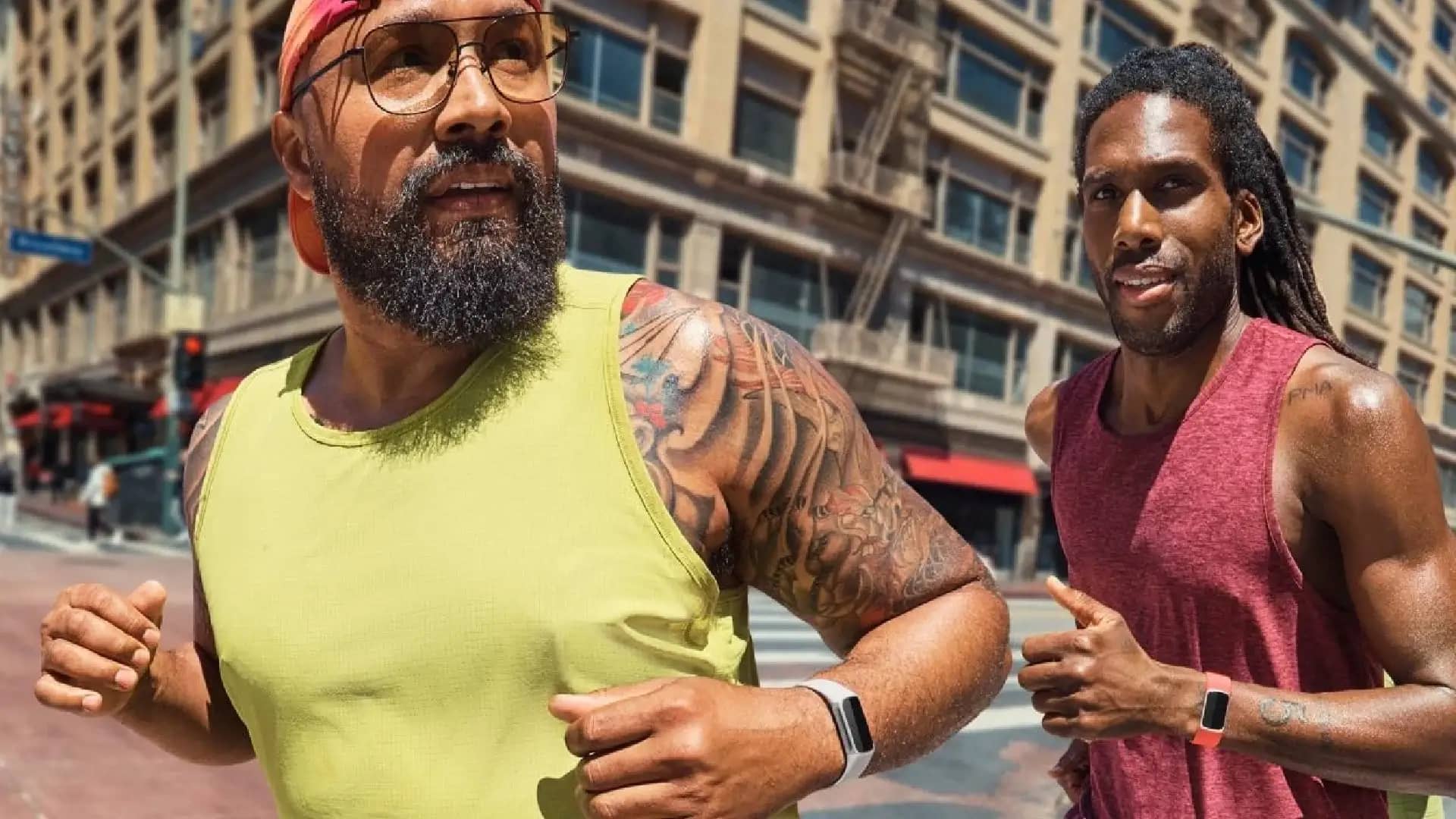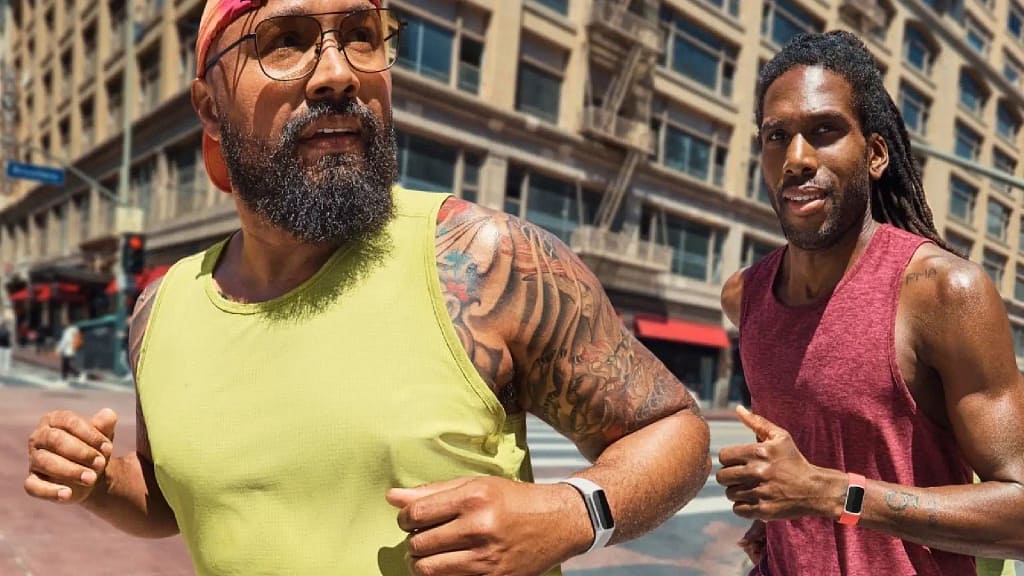 The Fitbit Charge 6 comes equipped with more than 40 exercise modes, including 20 new options like high-intensity interval training, strength training, and snowboarding. These additional modes provide users with a diverse range of workout options to better cater to their fitness goals and preferences. It's worth mentioning that many of these exercise modes are also found on the Fitbit Sense 2 and Versa 4, showcasing Fitbit's commitment to providing a comprehensive fitness tracking experience.
Integration with Google Services
Fitbit Charge 6 marks a new era of integration with Google services. It is the first Fitbit tracker to feature a Google Maps app, allowing users to view turn-by-turn navigation on their device when their phone is nearby. Additionally, it supports Google Wallet for contactless payments, replacing the phased-out Fitbit Pay. These features enhance the device's utility in various real-life scenarios and demonstrate the integration of Google's ecosystem into Fitbit's product offerings.
YouTube Music Controls
The Fitbit Charge 6 is the first Fitbit to offer YouTube Music controls, enabling users to start, stop, and skip tracks from their wrist. This feature is especially appealing to music lovers, and it supports over 100 million songs. However, it's important to note that this function controls YouTube Music on your connected phone and requires a YouTube Music Premium subscription. It's worth mentioning that the Charge 6 does not support the Spotify app compatible with some older Fitbit models.
Zoom Plus Magnification
Fitbit Charge 6 introduces a notable accessibility feature known as Zoom Plus Magnification, a first for Fitbit devices. This feature allows users to magnify words on the display by tapping the screen, making it easier to read text or view content. This addition is in line with the growing importance of accessibility features in technology products, ensuring a more inclusive user experience.
Google Account Requirement
A significant change with the Fitbit Charge 6 is that it requires users to have a Google account, rather than a traditional Fitbit account, for setup. Users who already have a Fitbit account can choose to move their historical Fitbit data to their Google account. This transition aligns the device with Google's ecosystem and sets the stage for further integration and data management possibilities.
Colors, Pricing, and Release Date
The Fitbit Charge 6 offers users a choice of three stylish colors: black with an obsidian black silicon band, warm gold with a coral silicon band, and silver with a porcelain white silicon band. Priced at $159.95 in the United States, the Fitbit Charge 6 is competitively priced, making it accessible to a broad range of users. It is estimated to start shipping by October 12th, and pre-orders are currently available. This release is highly anticipated by fitness enthusiasts and Fitbit fans alike.
Conclusion
The Fitbit Charge 6 brings a host of improvements and new features to the Fitbit lineup. From enhanced heart rate tracking to heart rate broadcasting, additional exercise modes, and integration with Google services, it aims to provide a comprehensive fitness tracking experience. Its design refinements, inclusion of YouTube Music controls, and accessibility features like Zoom Plus Magnification further enhance its appeal.
While some may miss the altimeter and built-in microphone found in other Fitbit models, the Charge 6's focus on fitness and health tracking makes it a compelling choice for those prioritizing their well-being. The requirement of a Google account underscores Fitbit's integration with Google's ecosystem, paving the way for future enhancements in data management and connectivity. So, If you're looking for the best of the two, the Charge 6 is a worthwhile upgrade.