The latest iteration of the Mac Studio, powered by the M2 Max chip, is a game-changer. While it may not look drastically different from its predecessor on the outside, the real magic lies within. Let's dive into the details of what makes the 2023 Mac Studio so impressive.
Apple's transition to Apple Silicon has been nothing short of revolutionary, and the 2023 Mac Studio is a testament to this progress. Three years ago, when this transition began, no one could have predicted the state of the Mac lineup in 2023. What's even more surprising is that the Mac Studio, a relatively small desktop, has emerged as the de facto choice for many professionals.
Improved Connectivity
One of the standout features of the new Mac Studio is its enhanced connectivity. It now boasts a faster HDMI port that supports 8K displays at 60Hz or 4K displays at 240Hz. This is a substantial improvement over the previous version, which featured a standard 4K 60Hz HDMI connection. The addition of this faster HDMI port ensures that the Mac Studio is ready for the future of high-resolution displays.
Moreover, the new Mac Studio can now drive up to five 5K displays simultaneously, whereas the previous model was limited to four. While most users won't need five 5K displays, this flexibility is a testament to the Mac Studio's versatility and power.
Upgraded Wireless Capabilities
Apple has also upgraded the wireless capabilities of the Mac Studio. It now features Bluetooth 5.3 and Wi-Fi 6E, offering faster and more reliable wireless connections. While the improvements in Bluetooth connectivity may not be immediately noticeable for most users, the faster Wi-Fi 6E speeds are a welcome addition, especially for those with compatible routers.
Improved Cooling System in M2 Max
The Mac Studio's cooling system has undergone a revamp. The previous model had fans that often ran at a constant higher speed, which could be distracting in quiet environments. The new M2 Max model addresses this issue by running whisper-quiet most of the time. This enhanced cooling system ensures that the Mac Studio can maintain optimal performance without generating unnecessary noise.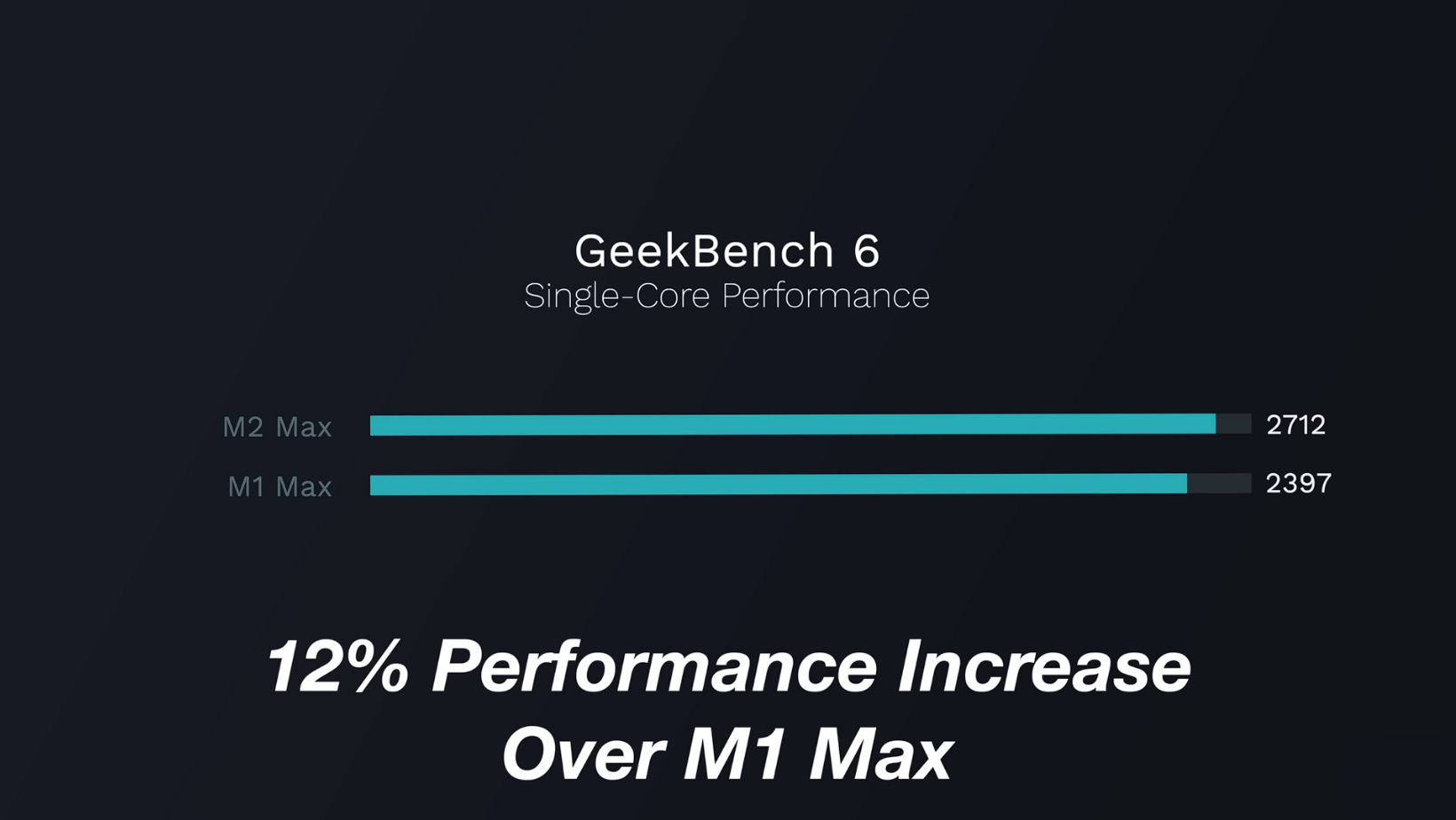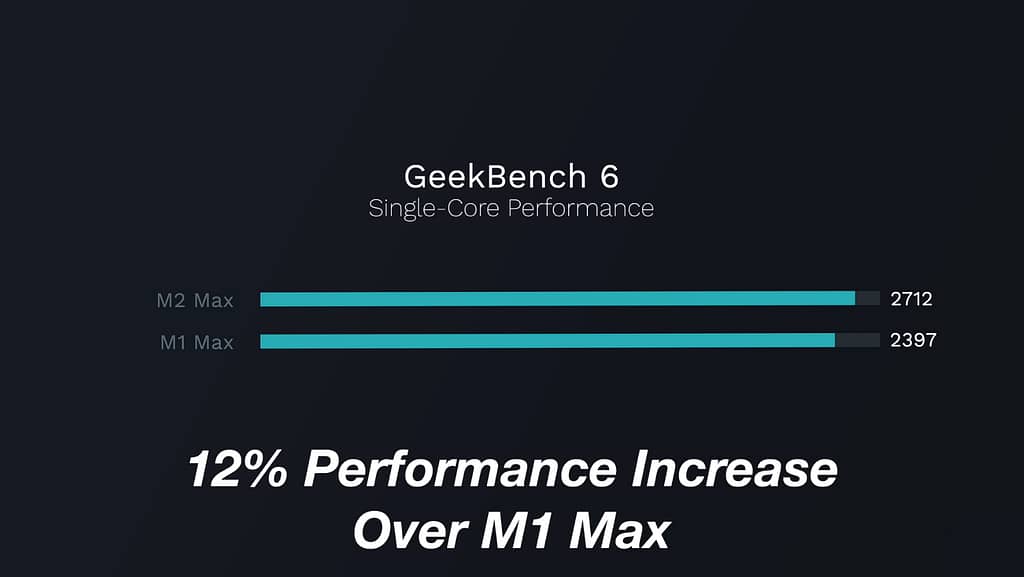 Performance Boost
When it comes to performance, the M2 Max chip shines. In terms of CPU performance, users can expect a 12% improvement in single-core performance and an even more significant 18% jump in multi-threaded CPU performance compared to the previous M1 Max chip. While these improvements may not seem groundbreaking on their own, they contribute to an overall faster and more responsive computing experience.
However, where the M2 Max chip truly excels is in GPU performance. Even in the base model, which comes with a 30-core GPU (the full 38-core GPU is available as a $200 upgrade), the Mac Studio outperforms the previous 32-core M1 Max model by a significant margin. This performance leap is evident in benchmarks such as the Shadow of the Tomb Raider test, where the base Mac Studio showcases a 17% improvement over its predecessor. This means that the Mac Studio is not only a capable machine for CPU-intensive tasks but also excels in GPU-related tasks, making it an excellent choice for creative professionals.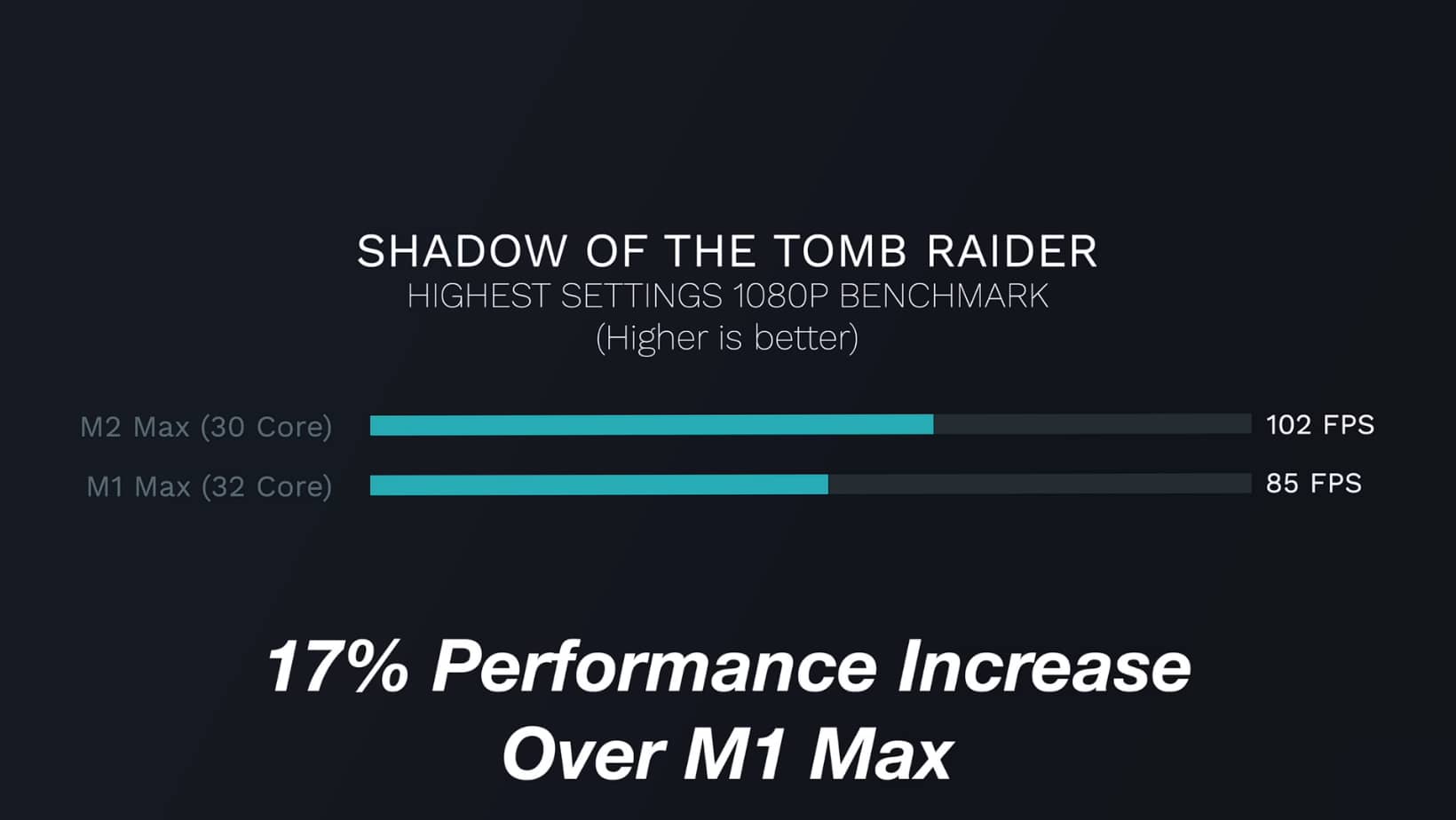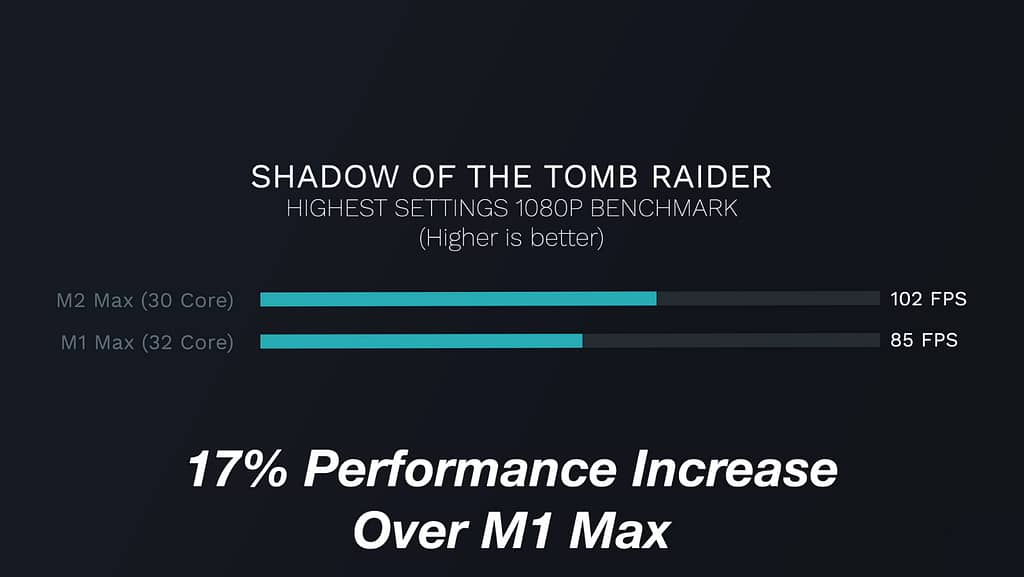 Value Proposition
One of the most compelling aspects of the Mac Studio is its value proposition. When compared to the 16-inch MacBook Pro with similar specifications, the Mac Studio offers a substantial cost savings of $1,100 for the same level of performance. This cost-effectiveness is further enhanced by the Mac Studio's compact form factor, making it an attractive option for professionals seeking a powerful but space-saving desktop solution.
The Future of Apple's Desktop Lineup
In many ways, the Mac Studio represents the future of Apple's desktop lineup. It occupies a crucial middle ground between the Mac Mini and the Mac Pro, catering to professionals who demand robust performance and versatility in a compact package. With Apple's commitment to regular updates and improvements, the Mac Studio offers a glimpse into a future where pro-level computers are continually evolving and delivering more value to users.
While the M2 Max chip may not be entirely new (having made its debut in the 14 and 16-inch MacBook Pros earlier), it remains a powerhouse of a chip, especially when combined with the Mac Studio's compact design and efficient cooling system. This combination makes the base-level Mac Studio an appealing choice for a wide range of professionals.
In conclusion, the 2023 Mac Studio is a testament to Apple's dedication to innovation and performance in the realm of desktop computing. With its enhanced connectivity, improved cooling, and outstanding performance powered by the M2 Max chip, it solidifies its position as a top choice for professionals seeking a versatile and powerful desktop solution. The Mac Studio represents the future of Apple's desktop lineup, offering exceptional value for its performance and features. Whether you're a creative professional or simply in need of a high-performance desktop, the Mac Studio is worth serious consideration.