Micron, a reputable and innovative powerhouse in the tech industry, proudly unveils its latest cutting-edge creations – the highly-anticipated Crucial X9 Pro and X10 Pro portable SSDs. Leveraging its extensive expertise as a top-tier manufacturer of memory and storage solutions, Micron has pushed the boundaries of the possibility to deliver these exceptional devices to the market.
With an unwavering commitment to meeting the ever-evolving needs of modern users, the Crucial X9 Pro and X10 Pro have been meticulously crafted to offer unparalleled data mobility and storage flexibility. Whether you're a tech-savvy professional, an avid gamer, or a content creator on the go, these SSDs promise to elevate your digital experience to unprecedented heights.
The Crucial X9 Pro and Crucial X10 Pro – are two innovative portable storage solutions that offer remarkable performance and durability without compromising on capacity. These SSDs cater to the unique needs of content creators, photographers, videographers, and adventurous individuals, providing them with a reliable and high-speed storage companion for their creative endeavors.
Crucial X9 Pro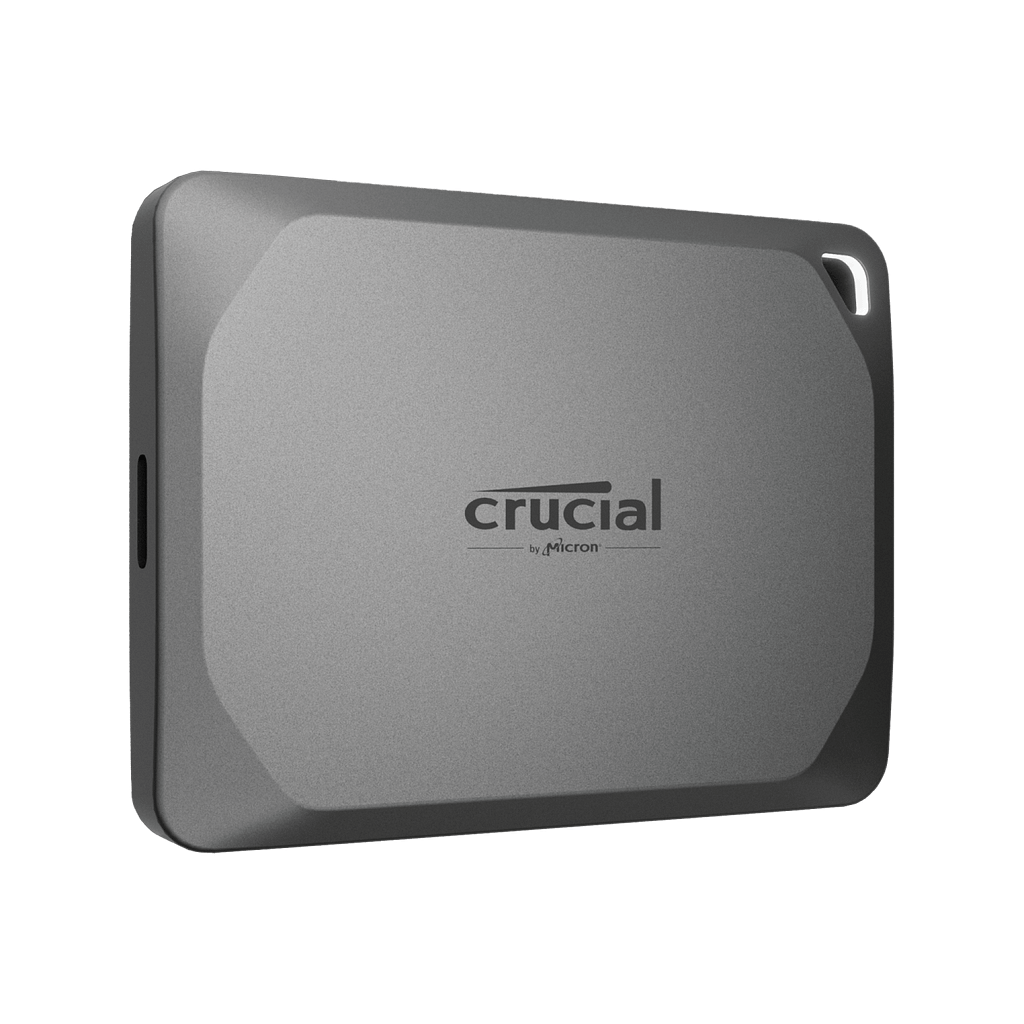 The Crucial X9 Pro boasts lightning-fast read and write speeds, significantly boosting productivity levels. Whether you're working on complex multimedia projects, dealing with high-resolution images, or editing 4K videos, this SSD's performance knows no bounds. Say goodbye to tedious waiting times, as you effortlessly transfer and access your data on the go.
One of the most attractive features of the Crucial X9 Pro is its flexibility in storage capacities. With options ranging from a generous 1TB to an astounding 4TB, users no longer have to choose between carrying limited data or sacrificing performance. Embrace the freedom to take your entire digital world with you, wherever your creative pursuits may lead.
Crucial X10 Pro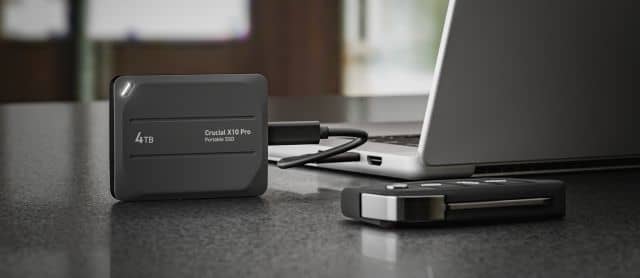 Now, let's dive into the rugged terrain of innovation with the extraordinary Crucial X10 Pro. Designed with adventure in mind, this SSD embodies durability and robustness, making it ideal for those who engage in outdoor activities. The X10 Pro is engineered to withstand the harshest elements and unexpected shocks, ensuring that your valuable data remains safe and accessible, even in extreme temperatures or accidental drops.
For daring photographers, intrepid travelers, and outdoor enthusiasts, the Crucial X10 Pro is the ultimate companion on thrilling escapades. Whether you're scaling mountain peaks, capturing breathtaking vistas, or immersing yourself in the wonders of nature, rest assured that your precious memories and important data will remain intact within this formidable SSD.
Beyond its protective features, the Crucial X10 Pro's rugged exterior adds a touch of boldness and resilience to your gear, reflecting your fearless spirit and determination as you embrace life's adventures. This SSD stands strong, providing you with peace of mind and reliability like no other.
In today's data-driven world, the demand for reliable and efficient storage solutions has become more critical than ever. Micron's Crucial X9 Pro and X10 Pro SSDs introduce new possibilities in data management by combining cutting-edge technology with sleek design, catering to the needs of both professionals and everyday users.
Estimated price
There are 1TB, 2TB, and 4TB versions of the Crucial X9 Pro and X10 Pro drives, respectively. In the US, the estimated market prices range from $79.99 to $289.99, and in the UK, they range from £83.99 to £314.99.
Similar Topics:
Xiaomi 13T Pro features and date
USB Type-C connectivity for Crucial X9 Pro and X10 Pro
One of the notable features of these SSDs is their USB Type-C connectivity, which offers seamless compatibility with a wide range of devices. Whether you're a creative professional working on a laptop, a photographer using a camera, or a gamer exploring virtual realms on a console, the Crucial X9 Pro and X10 Pro SSDs adapt to various needs with ease.
Security is a top priority in the digital age, and these SSDs address this concern by incorporating advanced encryption and password protection features. Users can have peace of mind knowing that their sensitive data remains shielded from unauthorized access.
In today's fast-paced and data-intensive environments, time is precious. The Crucial X9 Pro and X10 Pro SSDs aim to revolutionize workflow by delivering lightning-fast read and write speeds. These SSDs handle high-resolution media projects and data-heavy applications efficiently, empowering users to unleash their creativity without any hindrances.
Overall, the Crucial X9 Pro and X10 Pro SSDs offer a compelling storage solution for those seeking reliable performance, secure data management, and versatile connectivity across various devices. Their cutting-edge technology and user-friendly design make them suitable for a wide range of applications, whether it's for professionals or everyday users.